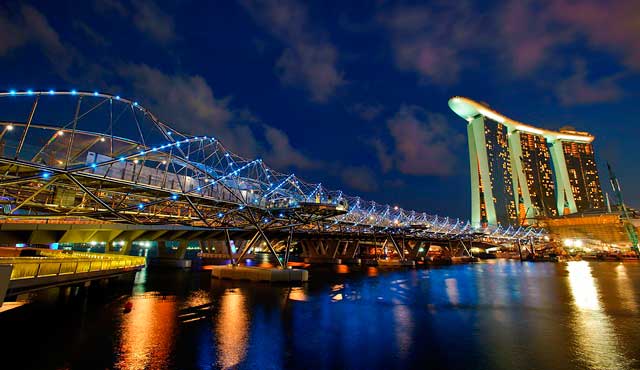 The Future is Now
Singapore | June 18-20, 2013
---
Category: Excellence in Building
University of Gothenburg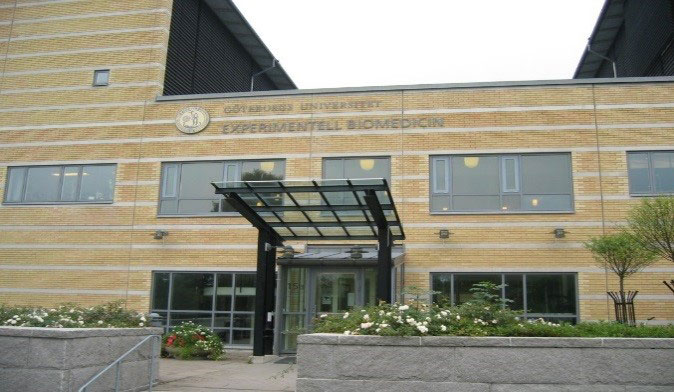 The University of Gothenburg's energy saving project at the Laboratory for Experimental Biomedicine embodies many of the challenges faced by today's academic institutions. The research and education mission of institutions present very unique challenges in terms of the physical infrastructure. Unique challenges that include environmental controls, HVAC and air quality requirements, security, and at the same time there is the goal for the buildings to be collaborative, creative and appealing spaces for people to work. This Laboratory for Experimental Biomedicine building was the single highest consumer of energy on the Gothenburg campus. It also presented tough constraints in that it is a research facility housing animals, which present specific and demanding requirements for animal safety and welfare and environmental controls. Through their participatory approach which included the research community, the property owners, and the administration, they were able to achieve their goals of 25% energy reduction as well as using only electricity that comes from renewable resources.
Category: Excellence in Campus
Lappeenranta University of Technology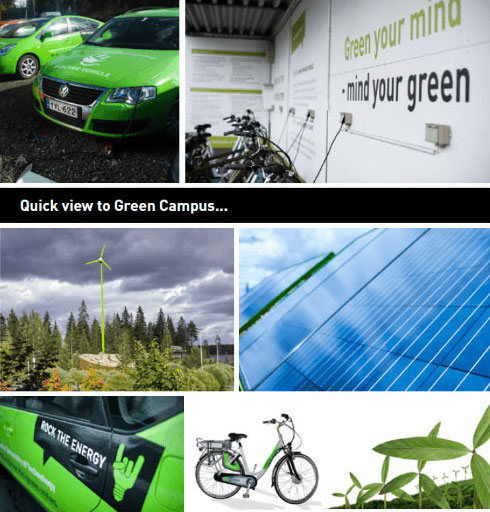 The Green Campus project at the Lappeenranta University of Technology (LUT) highlights the many ways sustainability can be integrated into all facets of a campus. LUT deployed a portfolio of sustainability-related technologies, with complimentary management systems and behavioral change initiatives required to make these innovations truly integrated. Through innovations ranging from the deployment of renewable energy technologies, energy storage technologies, environmental management systems, enhanced mobility systems, energy efficient buildings and most importantly, student facing programs that bring this key audience along for the journey.
Category: Excellence in Integration
Chatham University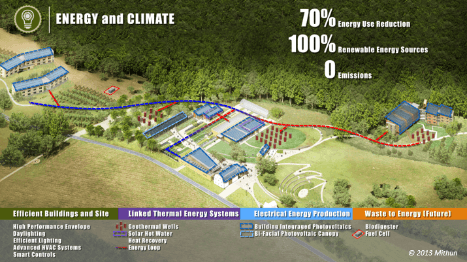 The Zero Net Carbon Emissions Project at Chatham exemplifies how the university has integrated the concept of sustainability throughout the University. In their own words, it is the first fully aligned campus and program in the world to integrate sustainable development, living, and learning "from below the ground up." Starting with an integrated master plan for the campus, to highly participatory processes for the development of curriculum and research agendas, Chatham University has embodied the principles of integration and coordination in its sustainability endeavors. Since 2007, Chatham's square footage and enrollment have increased by 36 percent and 45 percent, yet it has reduced its greenhouse gas net emissions by 68 percent.
Anglia Ruskin University

Anglia Ruskin's sustainability integration initiatives have showcased how the University's commitment to sustainability runs deep. Its 2012-2014 corporate plan in fact lists as central elements: a commitment to internationally recognized research in sustainability, a commitment to making sustainability a part of every student's experience, and lastly, striving to exceed national and sector benchmarks for the sustainability of its buildings and processes. Moreover, Anglia Ruskin was the first UK University to sign the Higher Education Declaration for the Rio+20 Earth Summit. Sustainability at Anglia Ruskin extends to the educational experience of the students with sustainability as a core requirement for every course at the University, and a new Masters in Sustainability program in partnership with the Eden Project. From their facilities (including a large scale wormery for food waste) to student engagement programs, their sustainability art competition to their aggressive goals of decreasing the environmental footprint of their campus, Anglia Ruskin demonstrates the top-to-bottom, fully integrated commitment to sustainability.
Category: Excellence in Student Leadership
Zhejiang University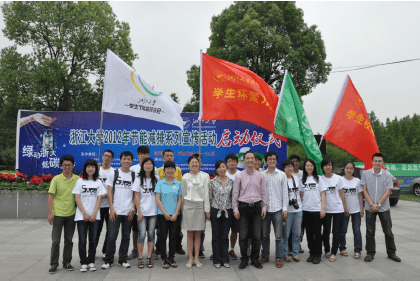 The Green Truth program is led by the Student Association of Energy Conversion & Emission Reductions at Zhejiang University. This program is a world-class example of how to integrate the creative energy of students into sustainable campus programs. When it was recognized that sustainability efforts at Zhejiang were not coordinated, and student participation in environmental activities was low, the Green Truth initiative was formed to have student creativity, initiative and motivation play a central role in advancing sustainability at the University. Since then, this student powered program has shown success after success, from developing a science and technology competition, new media programs, student engagement and survey projects to fun and engaging activities such as "Green Chess" events. The Green Truth program is a great example of the potential, the creativity and the value that students bring to the sustainability arena.