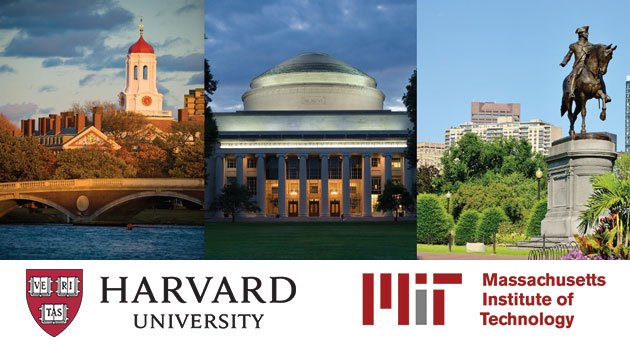 Cambridge, MA | June 1-4, 2014
---
The ISCN 2014 Conference features the traditional two and a half day ISCN format with exceptional speakers, thought-provoking and interactive plenaries, and in-depth working group sessions. The conference will take place on both the Harvard and MIT campuses and participants will have the opportunity to tour each! On day three, the conference concludes with a half-day ISCN Members Only Summit focused on strengthening relationships, knowledge exchange, and providing strategic insight on how the ISCN can push the global sustainable campus agenda.
The program below, plus maps, and speaker bios may also be found on the Guidebook App. Click the Guidebook image below to download.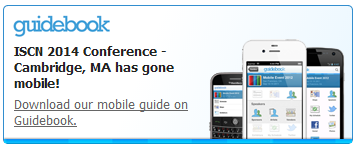 You may also access full campus maps for Harvard University and MIT.
2 June 2014 – ISCN Conference Day 1

On the Harvard University Campus

8:00am – 9:00am

Fong Auditorium at Boylston Hall

Registration (including a light breakfast)

9:00am – 10:00am

Fong Auditorium at Boylston Hall

Opening and Welcome Address

Heather Henriksen, Director, Office for Sustainability, Harvard University

Julie Newman, Director, Office of Sustainability, MIT

Bernd Kasemir, Program Manager, ISCN Secretariat

10:00am – 12:00pm

Fong Auditorium at Boylston Hall

Scalability: Scalable Models for Global Impact

Panel Discussion

Panel Input Presenter: Kent Larson, Principle Research Scientist, Director of the MIT Media Lab's Changing Places Group, MIT

Panelists:

Davis Bookhart, Senior Manager of the Sustainability Unit, Hong Kong University of Science and Technology

John Fernandez, Professor and Director of the Building Technology Program in the Department of Architecture and Director of MIT's International Design Center

Mahesh Pradhan, Chief, Environmental Education and Training Unit, United Nations Environment Programme (UNEP)

12:00pm - 2:00pm

Faculty Club

Networking Lunch

2:00pm – 4:00pm

Fong Auditorium at Boylston Hall

Collaboration: Leveraging Collective Action

Panel Discussion

Panel Input Presenter: Robert S. Kaplan, Martin Marshall Professor of Management Practice in Business Administration and Senior Associate Dean for External Relations, Harvard Business School

Panel Moderator: Jack Spengler, Akira Yamaguchi Professor of Environmental Health and Human Habitation and Director of the Center for Health and the Global Environment, Harvard School of Public Health

Panelists:

Karen Coyne, Global Head of Health, Safety & Environment and Business Continuity, Novartis Institutes for BioMedical Research

Katie Lapp, Executive Vice President, Harvard University

Lisa Peterson, Deputy City Manager, City of Cambridge

Israel Ruiz, Executive Vice President, MIT

4:00pm - 4:30pm

Tickner Lounge

Afternoon Break (Refreshments)

4:30pm - 6:00pm

Harvard Yard

Harvard Campus Tour

6:00pm

Annenberg

Opening Day Reception and Dinner
3 June 2014 – ISCN Conference Day 2

On the MIT Campus

8:00am - 8:30am

Media Lab (Wintergarden)

Light Breakfast and Networking

8:30am - 10:30am

Media Lab (MPR)

Metrics: Measuring Outcomes

Panel Discussion

Panel Input Presenter: Jan Sadlak, President of IREG Observatory on Academic Ranking and Excellence

Panel Moderator: George Serafeim, Assistant Professor of Business Administration, Harvard

Panelists:

Javier Benayas, Professor, Coordinator of RISU at the Iberoamerican Network of Universities for Sustainability (ARIUSA) and Executive Secretary of CADEP-CRUE

Nazli Choucri, Professor of Political Science, MIT

Ann Kildahl, Sustainability Manager, University of Hong Kong

10:30am - 11:00am

Media Lab (Wintergarden)

Coffee break

11:00am - 1:00pm

Media Lab (MPR)

Innovation: Pushing Boundaries to Generate New Ideas

Panel Discussion

Panel Input Presenter: Bill Clark, Harvey Brooks Professor of International Science, Public Policy and Human Development, Harvard Kennedy School

Panelists:

Christine Bratrich, Director of Sustainability, ETH Zurich

Jason Jay, Lecturer at the MIT Sloan School of Management and Director of the Sustainability Initiative at MIT Sloan

Gordon Jones, Managing Director of the Harvard Innovation Lab

Tom Kelly, Chief Sustainability Officer, University of New Hampshire

1:00pm - 2:00pm

Walker Memorial (Morss Hall)

Networking Lunch

2:00pm - 5:00pm

WG1: Media Lab (Silverman)

WG2: Media Lab (Multipurpose room)

WG3: Media Lab (Lecture Hall)

Working Group Sessions (including coffee break and refreshments)

Working Group 1:
Buildings and Their Sustainability Performance

Led by WG1 Co-Chair,

Bart Meehan, Visiting Fellow at the Fenner School of Environment and Society, Australian National University

Co-facilitator: Eddi Omrcen, Environmental Manager, University of Gothenburg

Presenters:

Meri Löyttyniemi, Senior Advisor, Sustainable Development, Aalto University

Colin Reiter, Director, Asset Services, Property & Campus Services, University of Melbourne

Rene Swart, Operations Director, St Stithians College

Working Group 2:
Campus-wide Planning and Target Setting

Led by WG2 Co-Chairs,

Heather Henriksen, Director, Office for Sustainability, Harvard University

Eugenio Morello, Assistant Professor in Urban Design, POLIMI

Presenters:

John Cleveland, Executive Director, Boston Green Ribbon Commission

Robin Dodson, ScD, Research Scientist, Silent Spring Institute

Jack Spengler, Akira Yamaguchi Professor of Environmental Health and Human Habitation, Harvard School of Public Health

Working Group 3: Integration of Research, Teaching and Facilities

Led by WG3 Co-Chairs,

Nancy Budwig, Associate Provost and Dean of Research, Clark University

Ariane Koenig, Head of Sustainable Development and Senior Researcher, University of Luxembourg

Presenters:

Angelo Riccaboni, Rector, University of Siena and chair of IAU Working Group on HESD

Ulrich Scharf, RootAbility

5:00pm - 6:30pm

Media Lab Lobby (1st Floor)

MIT Campus Tour

6:30pm - 7:00pm

7:00pm

Media Lab (Silverman & Wintergarden)

Reception

Dinner

ISCN Sustainable Campus Excellence Award Ceremony

Presented by Matthew Gardner, ISCN Secretariat
4 June 2014 – ISCN Conference Day 3

On the Harvard University Campus

8:00am – 9:00am

Loeb House

Working Group Results Coffee (including a light breakfast)

Presented by Working Group Co-Chairs

9:00am – 9:50am

Loeb House

Awards Presentations

Session leader: Matthew Gardner, Managing Partner Sustainserv, Inc., ISCN Secretariat

9:50am – 10:10am

Loeb House

Challenges and Opportunities for Campus Sustainability

Anthony Cortese, Senior Fellow, Second Nature

10:10am – 11:00am

Loeb House

A Conversation on Next Steps for the ISCN

Session leader: Bernd Kasemir, Program Manager, ISCN Secretariat

Panelists:

Steve Cannon, Executive Vice President, University of Hong Kong

Heather Henriksen, Director, Office for Sustainability, Harvard University

Lam Khin Yong, Chief of Staff and Vice President (Research), Nanyang Technological University

Joe Mullinix, Deputy President (Administration), National University of Singapore

Julie Newman, Director, Office of Sustainability, MIT

André Schneider, Vice President of EPFL for Planning and Logistics

Rene Schwarzenbach, Associate Vice President for Sustainability, ETH

Jack Spengler, Akira Yamaguchi Professor of Environmental Health and Human Habitation, Harvard University

11:00am - 11:30am

Loeb House

Closing Remarks

Heather Henriksen, Director, Office for Sustainability, Harvard University

Bernd Kasemir, Program Manager, ISCN

Julie Newman, Director, Office of Sustainability, MIT

11:30am – 1:30pm

Plaza Tent at Science Center

Networking Lunch

1:30pm – 5:00pm

Harvard Faculty Club

ISCN Members Only Summit
4 June 2014 – ISCN Members' Only Summit

At the Harvard Faculty Club

The ISCN 2014 Conference will conclude with a Members' Only Summit in the afternoon of 4 June 2014. Located at the Harvard Faculty Club, this event is an opportunity for members to strengthen relationships and provide strategic insight on how the ISCN can push the global sustainable campus agenda. We look forward to engaging with our membership and working to continuously improve the ISCN!

1:30pm

Summit Opening and Welcome to New Members

Zena Harris, ISCN Operations and Communications

1:45pm - 3:15pm

ISCN Strategy and Visioning - A Program Logic Map Exercise

Discussion Leader: Jack Spengler, Akira Yamaguchi Professor of Environmental Health & Human Habitation, Harvard University

3:15pm - 3:45pm

Deeper Engagement with the World Economic Forum (WEF) and Other Sectors

Panel Input Presenters:

Andre Schneider, Vice President of Planning and Logistics, Ecole Polytechnique Fédérale de Lausanne (EPFL)

Joseph P. Mullinix, Deputy President (Administration), National University of Singapore

3:45pm - 4:00pm

Break

4:00pm - 5:00pm

Leadership Competency Development

Introduction: Heather Henriksen, Director, Office for Sustainability, Harvard University

Session Leader: Robert S. Kaplan, Martin Marshall Professor of Management Practice in Business Administration and Senior Associate Dean for External Relations, Harvard Business School

5:00pm

Closing Remarks

Bernd Kasemir, ISCN Program Manager

5:15pm

Networking and Drinks

6:00pm

Dinner