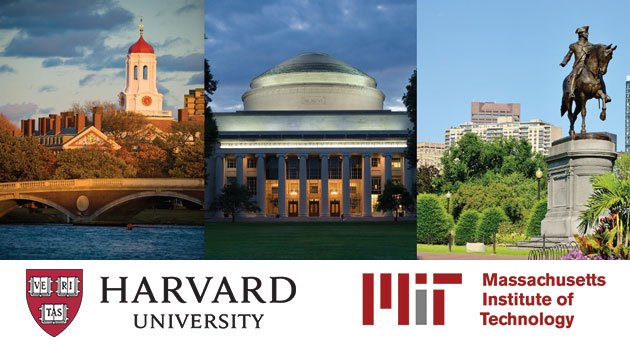 Cambridge, MA | June 1-4, 2014
---
Located on the MIT campus, this engaging pre-conference workshop will - in an intimate setting - explore and frame what a "next generation" office of sustainability could look like and accomplish on your campus. We will dive deep into critical issues with leading sustainability practitioners while developing new professional skills and sharpening existing ones.
Through focused plenary sessions and small breakout groups, this workshop will position leaders of sustainability programs to leverage the lessons learned from over 15 years' experience in our field to transform their programs to better meet new challenges posed in the key areas of innovation, collaboration, scalability, and metrics. Participants will be exposed to the latest thinking and new ideas that encourage participants to push boundaries in their respective areas of expertise. Participants will explore and identify key characteristics of past program success (and failure), identify essential components for effective next generation programs, and develop individual road maps to implement these transformative approaches in participants' own programs.
Facilitating and leading the workshop are proven sustainability thought-leading practitioners and organizations from around the world including Harvard University, Massachusetts Institute of Technology, Princeton University, UK Environmental Association for Universities and Colleges (EAUC), Hokkaido University, Hong Kong University of Science and Technology, National University of Singapore, Norwegian University of Science and Technology, and KEDGE Business School (France). Enrollment is limited.
The program below, plus maps, and speaker bios may also be found on the Guidebook App. Click the Guidebook image below to download.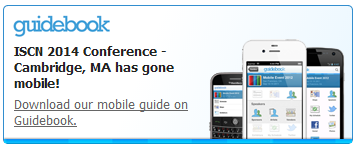 1 June 2014 – ISCN Pre-Conference Workshop

At the MIT Stata Center

8:00am – 9:00 am

R&D Commons, 4th Floor

Registration and Light Breakfast

9:00am – 9:15 am

R&D Commons, 4th Floor

Pre-Conference Workshop Session 1 Plenary

Introduction: day's goals and objectives

Bernd Kasemir, ISCN Project Manager & Zena Harris, ISCN: Overview of ISCN-GULF Charter Principles

9:15am – 12:00pm

R&D Commons, 4th Floor

Julie Newman, Director of Sustainability, MIT: Framing next generation thinking for campus sustainability

Shana Weber, Director of the Office of Sustainability, Princeton

Maki Ikegami, Coordinator, Office for a Sustainable Campus, Hokkaido University

Iain Patton, Chief Executive, EAUC

Wrap up: Davis Bookhart, Senior Manager of the Sustainability Unit, Hong Kong University of Science and Technology

12:00pm – 1:00pm

32-R&D Commons

Lunch and Networking



1:00pm - 2:00pm

32-R&D Commons

Introducing Innovation, Collaboration, Scalability, Metrics for Next Generation thinking: Davis Bookhart, Amy Ho, Kerstin Hoger, Jean-Christophe Carteron

2:00pm – 4:00pm

32-124

Innovation Breakout Session

Davis Bookhart, Senior Manager of the Sustainability Unit, Hong Kong University of Science and Technology

2:00pm – 4:00pm

32-144

Collaboration Breakout Session

Amy Ho, Director, Office of Environmental Sustainability, National University of Singapore

2:00pm – 4:00pm

32-R&D Commons

Scalability Breakout Session

Kerstin Höger, Professor, Norwegian University of Science and Technology

2:00pm – 4:00pm

32-R&D Commons

Metrics Breakout Session

Jean-Christophe Carteron, Director of Corporate Social Responsibility, KEDGE Business School

4:00pm – 5:00pm

32-R&D Commons

Road Mapping - Plenary Session

Heather Henriksen, Director Office for Sustainability, Harvard University

Developing a road map for implementation at your organization.

5:00pm

Dinner - On Your Own