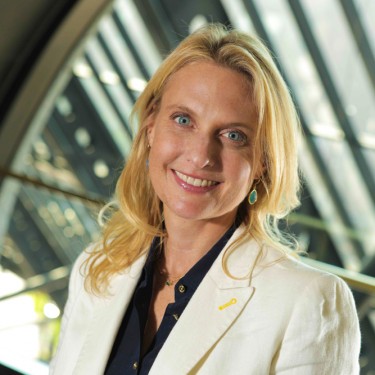 Heather Henriksen is the Director of the Harvard Office for Sustainability. In this role she oversees a team of change agents that works across more than 12 Schools and administrative departments to set and achieve Harvard's university-wide sustainability goals. She manages working groups and committees that leverage the unique knowledge of students, faculty and staff to develop innovative and replicable models for cost-effective and lasting environmental change.
Heather also coordinates external sustainability partnerships with higher education peers, businesses and government agencies. She co-chairs a sustainability working group of the International Sustainable Campus Network (ISCN) and the Sustainability Working Group for the Council of Ivy Presidents. In partnership with Harvard's Executive Vice President she coordinates the Higher Education Working Group of the City of Boston's Green Ribbon Commission and serves on the Cambridge Compact for a Sustainable Future Steering Committee with the City of Cambridge, MIT and several private and not-for-profit sector leaders.
A full biography may be found here.