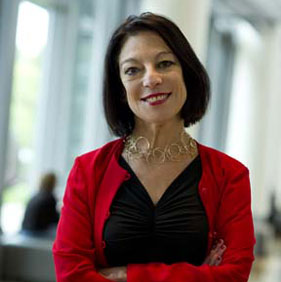 Focusing on international relations, Professor Choucri concentrates on sources and consequences of international conflict and violence. She is the Principal Investigator and Director of a multi-year multi-disciplinary collaborative research project of MIT and Harvard University on Explorations in Cyber International Relations. She is the Associate Director of MIT's Technology and Development Program (TDP), and the architect and Director of the Global System for Sustainable Development (GSSD), a multi-lingual web-based knowledge networking system focusing on the multi-dimensionality of sustainability.
Professor Choucri is the founding Editor of the MIT Press Series on Global Environmental Accord and the former General Editor of the International Political Science Review. The author of eleven books and over 120 articles, Dr Choucri has been involved in research or advisory work for national and international agencies, and for a number or countries.
A full biography may be found here.