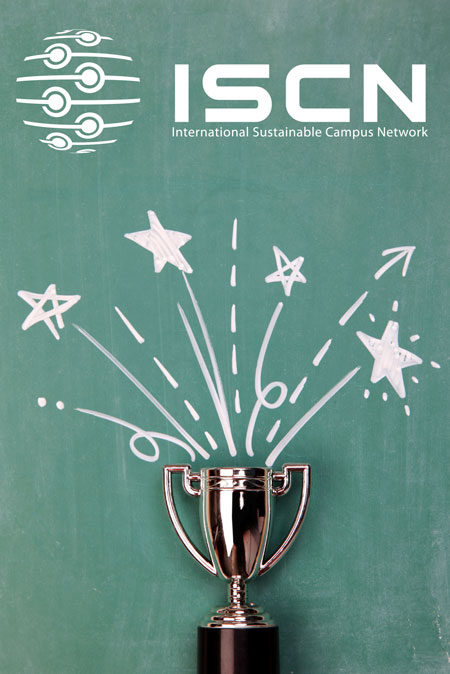 Addressing and incorporating sustainability is on the agenda for organizations in many sectors and a systems approach is necessary for full scale change. For this reason, top-tier universities from across the world have joined forces through the International Sustainable Campus Network (ISCN), to incorporate sustainability in their teaching, research, and campus operations.
Every year the ISCN conference brings together thought leaders, practitioners and change agents for a unique opportunity to exchange perspectives and form global partnerships in pursuit of sustainability. The 2015 Conference, Expanding the Dialogue: Sustainability in a Connected World, was hosted by The University of Hong Kong, one of the co-host schools of the ISCN.
Expanding the Dialogue addressed themes such as the challenges of sustainable urban development in the 21st century, regional perspectives on global change, and how universities can meet the changing needs of employers and other key stakeholders.
Each session featured a panel of experts from organizations around the world, including Hong Kong, South Korea, Kenya, Finland, the United States, Ecuador, Australia and more. Sessions were engaging and prompted a dialogue with participants from over 20 countries.
One of the most anticipated events was the seventh annual ISCN Sustainable Campus Excellence Award Ceremony on June 18th at the Asia Society. These awards recognize universities for exceptional sustainability efforts in campus planning, integration with academics, student leadership, and exemplary building projects.
"The competition this year was fierce," says Matthew Gardner, 2015 ISCN Jury Chair. "The winners have clearly demonstrated technical ingenuity, sustainability integration and thoughtful stakeholder engagement to further campus sustainability. It is an honor to for us to award these great efforts and provide global recognition."
The winners of the 2015 ISCN Sustainable Campus Excellence Awards are:


Excellence in Building: University of British Columbia (Canada)
Excellence in Campus: KTH Royal Institute of Technology (Sweden)
Excellence in Integration: Nanyang Technological University (Singapore)
Excellence in Student Leadership: Freie Universitat Berlin (Germany)

The awards are open to any college or university worldwide that has developed outstanding planning, construction, or educational projects that promote sustainability on campus and in the surrounding community. Each year, an international panel of experts serves on the jury to review award applications and select the ISCN Award winners.
About the ISCN:
The ISCN provides a global forum for universities pursuing sustainability across their educational and research missions, and operations. ISCN Members commit to sustainability principles and report their performance according to the ISCN-GULF Sustainable Campus Charter which was jointly developed with the World Economic Forum's Global University Leaders Forum. Founded in 2007, the ISCN features international awards, conferences, and working groups to promote best practice exchange. More information on the ISCN and its Members can be found at http://www.international-sustainable-campus-network.org.
Dr. Matthew Gardner
2015 ISCN Jury Chair
c/o Sustainserv, Inc.
31 State Street, 10th floor
Boston, MA 02109
This email address is being protected from spambots. You need JavaScript enabled to view it.
+1-617-330-5001